Asaase
Text by John Hill for www.world-architects.com/en/architecture-news/ (30. June 2021)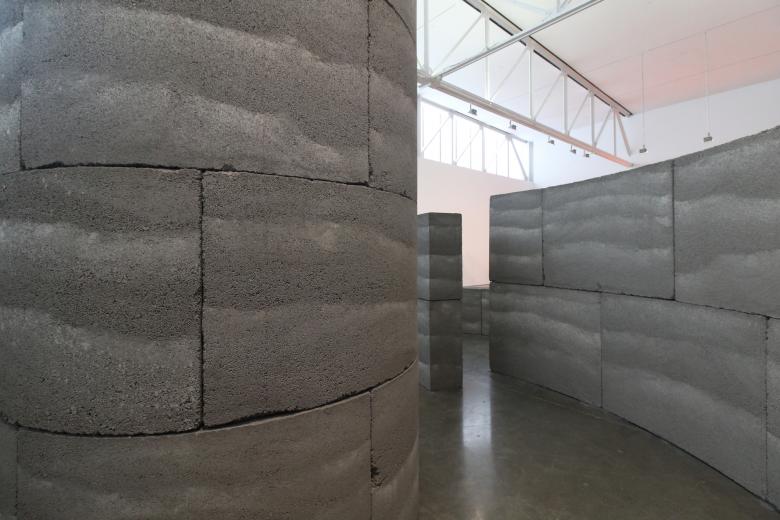 © Photo John Hill / World-Architects

'David Adjaye's Asaase, billed as the architect's first "large scale autonomous sculpture," is on display at Gagosian Gallery in New York as part of Social Works, a group exhibition curated by Antwaun Sargent that "considers the relationship between space — personal, public, institutional, and psychic — and Black social practice."
Asaase is a maze-like sculpture of walls made from rammed earth, the stacked blocks increasing in height toward a "conical vertex" in the center. Adjaye notes a couple West African references for the installation
on his website
: the Tiébélé royal complex in Burkina Faso, which is confined by earthen walls painted with patterns, and the walled city of Agadez in Niger, with its famous 27-meter-high mud-brick minaret. With these references, Asaase captures the architect's "ongoing reflections on the origins of black architecture and its relationship to the earth."
Below is a quick tour of
Asaase
, which is on display at Gagosian Gallery (555 West 24th Street) as part of
Social Works
from June 24 to August 13, 2021.
The maze-like sculpture sits at one end of a large gallery where soft light pours in through south- and west-facing clerestory windows.
The concentric curved walls invite visitors to explore the interstitial spaces between the gallery walls and the piece before entering the spaces inside Asaase.'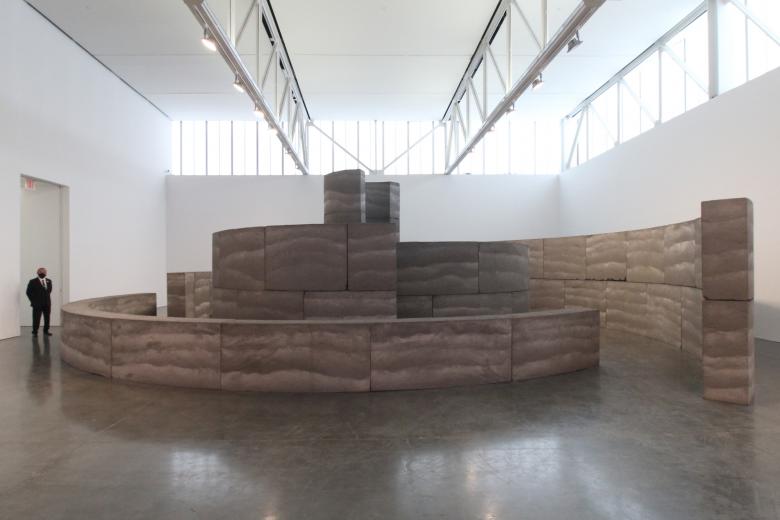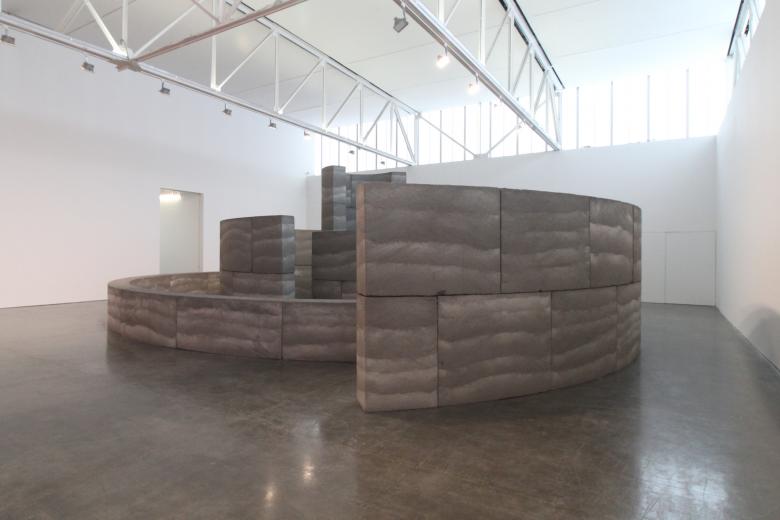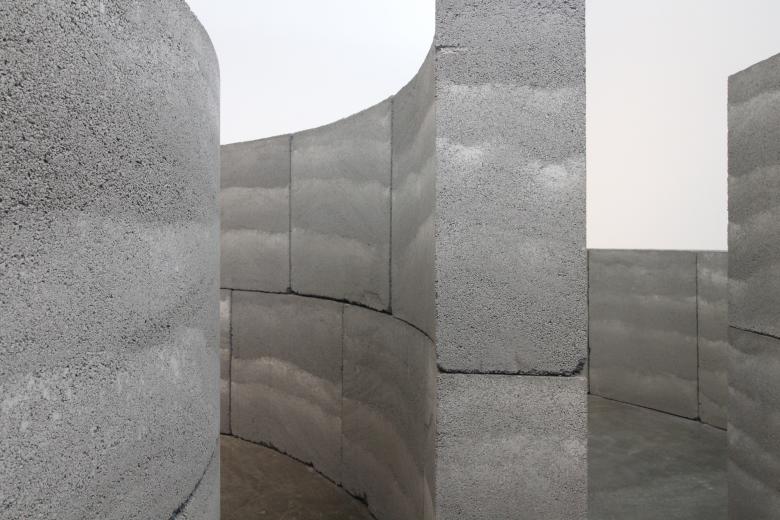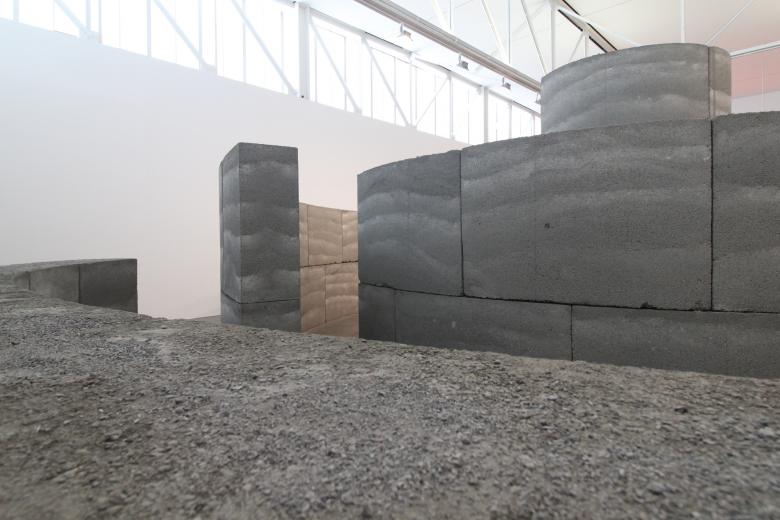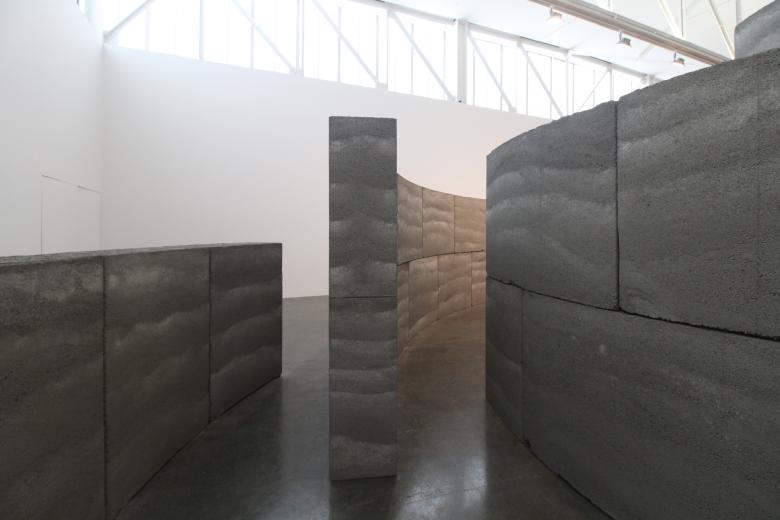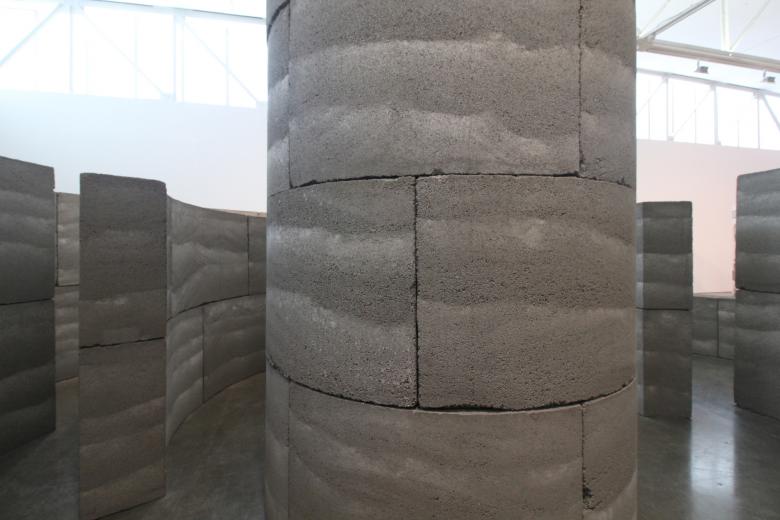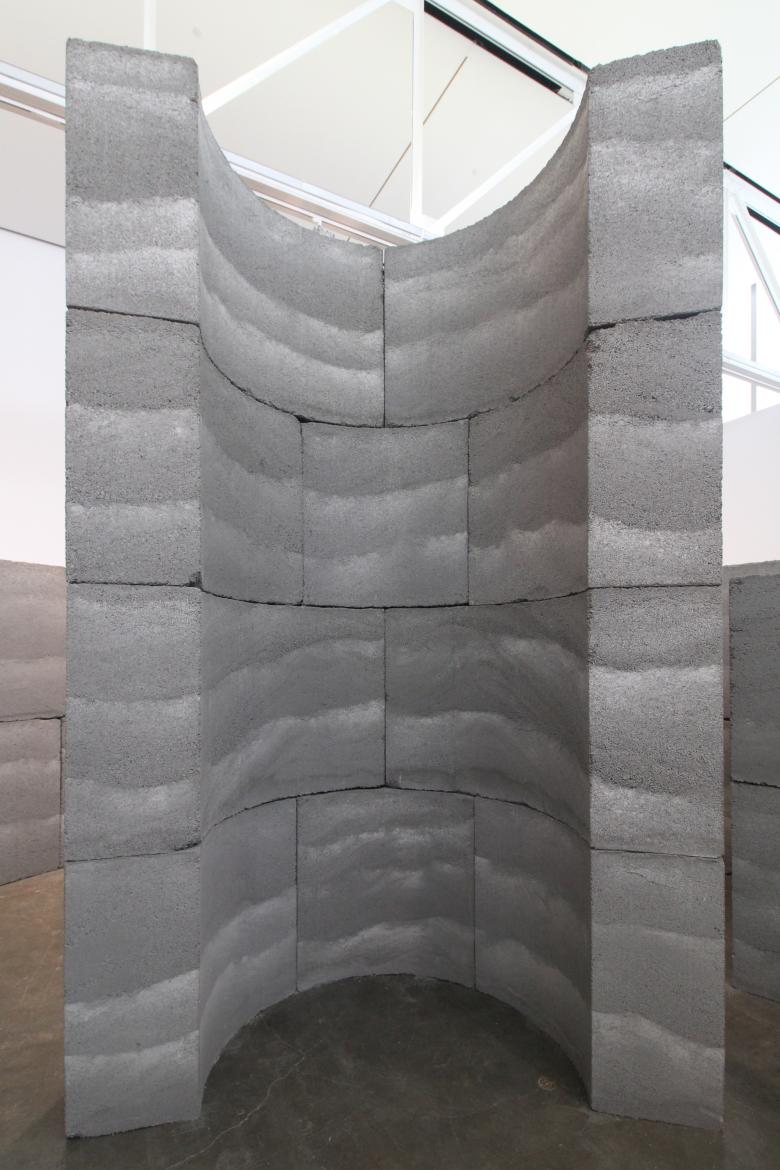 © Photos
John Hill / World-Architects
'The overlapping walls mean there are numerous ways to encounter the installation and move through its spaces.
The rammed earth blocks are made from crushed limestone and schist from New York, with the tops of the shorter walls at the perimeter revealing some of the loose aggregate that went into their making.
In a recent conversation at Gagosian Gallery, embedded below, Adjaye describes Asaase as "a reflection of the past two years — really it's about my career, my entire life."
The pause of the last two years led Adjaye to be introspective — and create an expression of it, with the installation's earthen walls leading to an intimate interior.
Adjaye describes Asaase as a meditation "on the notions of fragments" made up of "fragments of chambers," none more overt than the niche-like conical vortex at the center of the maze.'